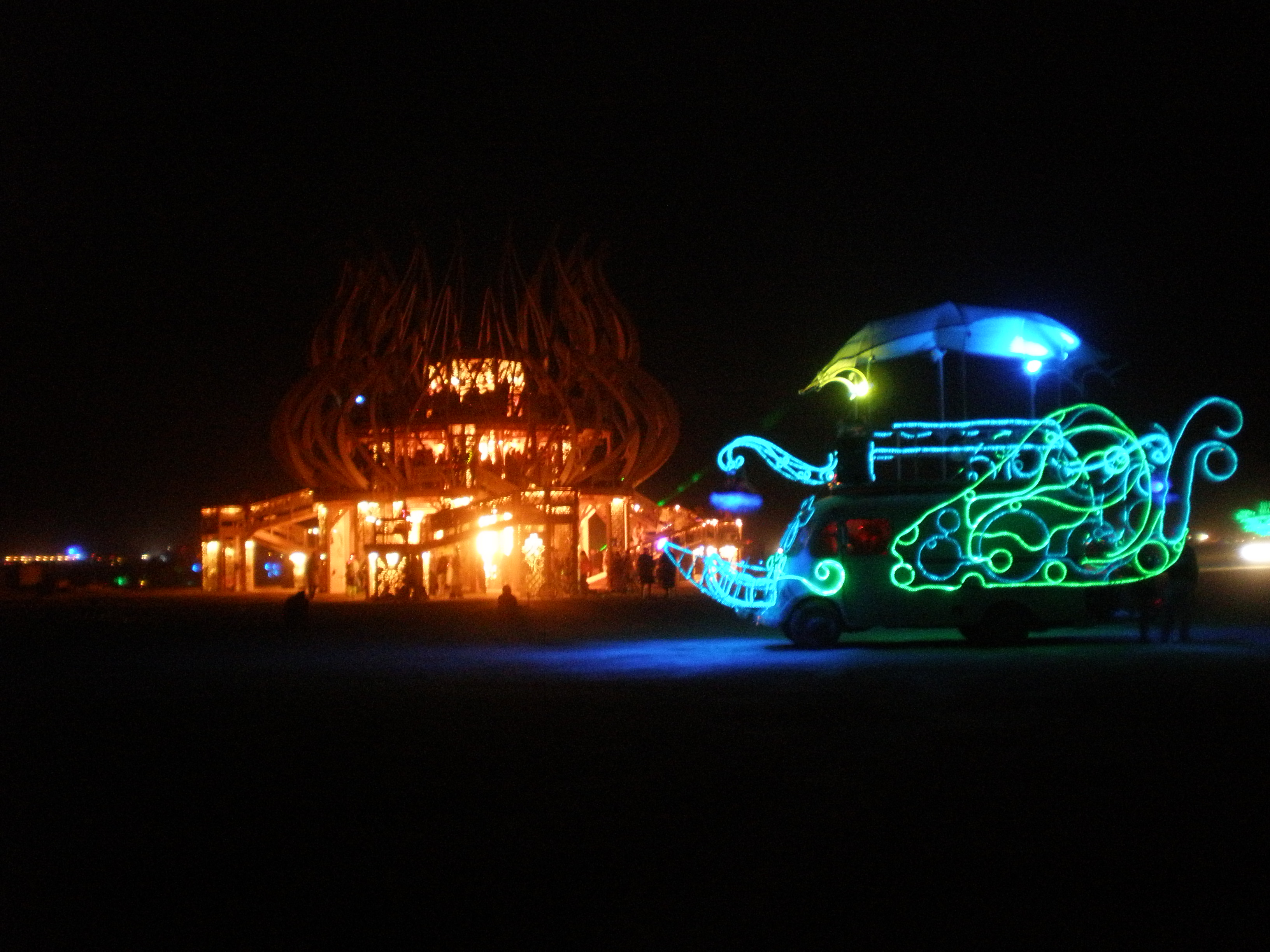 after the man burnt in 09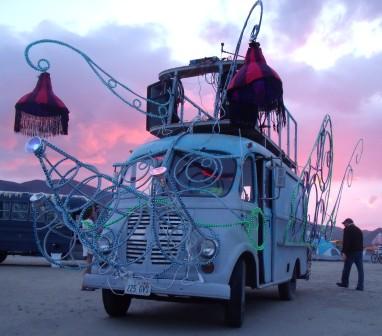 Wildigus: a noun, 1. a mysterious beetle from the distant past or near future, 2. a creature caught somewhere between a flying insect and a horned beetle, 3. a art car for the Siberian Electric Company and Black Rock City.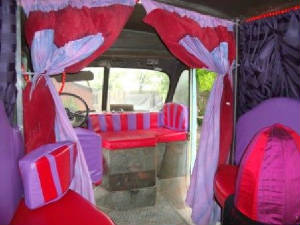 built on a 1962 International Harvester Delivery Van, The Wildigus is 26' long 18' high. The top deck has two huge speakers and two 1000 watts amps. sometimes we put a band on top and drive around. It's really fun. He was named after the dogs of the creators, Wilma, Dito and Gus. Who ironicly don't even get to go.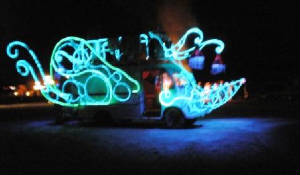 For Black Rock City and beyond.....

Siberian Electric Company

hopefully 4:30 and "A"

Black Rock City, Nevada

contact: